About the Lake
Beautiful, Peaceful & Private.
Lac de Lumiere – or Lake of Light, is a 4 ½ acre lake which runs alongside the Canal of the Loire and is close to the Loire River. It is situated in the heart of the Loire Valley near the town of Sancerre, the famous wine growing region, and can only be described as a scenic venue with tranquil surroundings.
Explore
Packages
Lakeside Cabins, Pear Orchards, & Fishing.
We offer packages to suit everyone including lakeside cabins, inclusive equipment and boats. For more details click the button below.
View Packages
Catch Gallery
The ones that didn't get away
Check out some of our catches in our gallery page and follow us on Instagram to see future catches.
View Gallery
A short drive away
Renaissance castles, palatial vineyards, & world-class wines.
The Loire region is one of the most magical in France. It's primarily a wine-producing region known for its Sancerre and Pouilly-Fumé, but it's also...
Explore
Our Guestbook
What our guests say about us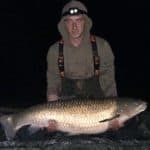 What an amazing place this is! Spent a week fishing here and this was my first ever fishing trip to France and i could not recommend it enough. Steve truly…
Jamie Kitts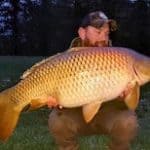 From the minute we arrived I could tell Steve; the owner was an honest down to earth guy who is very passionate about his lake and the fish that dwell…
Scott Eyre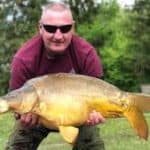 What a great week of fishing lots of fish.  PB's broken by all in our group.  Immaculate fish  - see you next year!
Scott Nicolls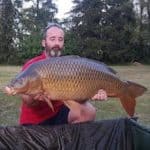 A real slice of Loire Valley Gold. Steve the owner went above and beyond to ensure we had a fantastic week. Brilliant.
Mike Nicholson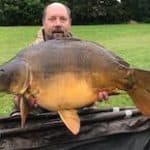 I first visited Lac de Lumiere in 2017 after a friend recommended the fishery. We arrived at the lake and immediately we were greeted with open arms from the owner…
Steve Viga
Wonderful venue with stunning mint condition carp. Will definitely return!
Brad Freeman
Read all Posts
______
June 17th 2021, Thursday
Our Location
The Loire Region
Lac de Lumiere is located in the Loire Valley wine region, one of the world's most well-known areas of wine production. It includes several French wine regions situated along the river from the Muscadet region on the Atlantic coast to the regions of Sancerre and Pouilly-Fumé just southeast of the city of Orléans in north central France.
View on Maps